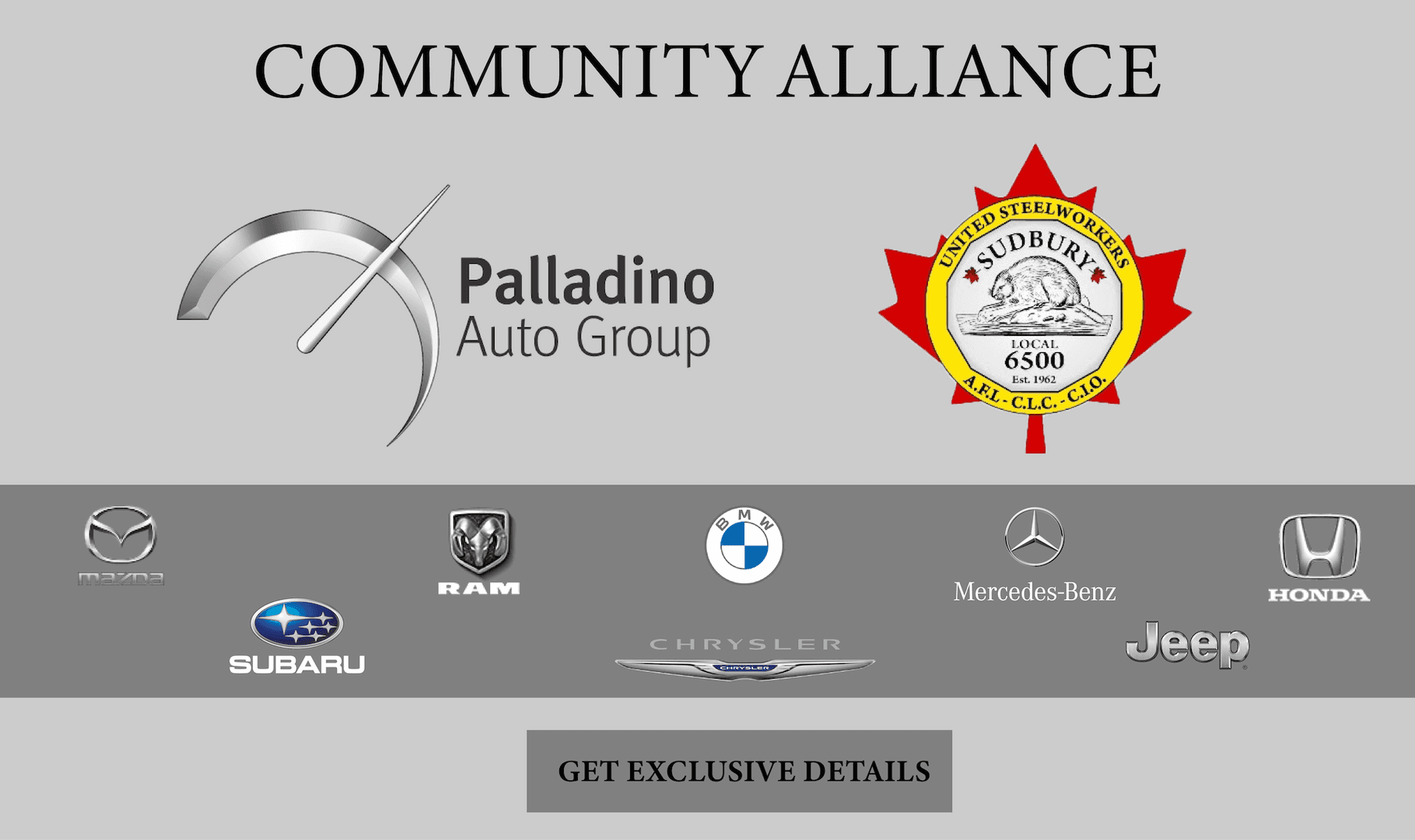 We are excited to announce an arrangement exclusively for USW Local 6500 Members!
This alliance with USW Local 6500 acknowledges their collective positive impact on the community, the families and businesses therein.
We wish to acknowledge this by providing a reward to Members as they support the businesses within the Palladino Auto Group.
Thank you for your positive contribution to the community!
As families, teams and individuals, who make up the Membership; please accept this token of appreciation for your continued support!
With Thanks – Palladino Auto Group