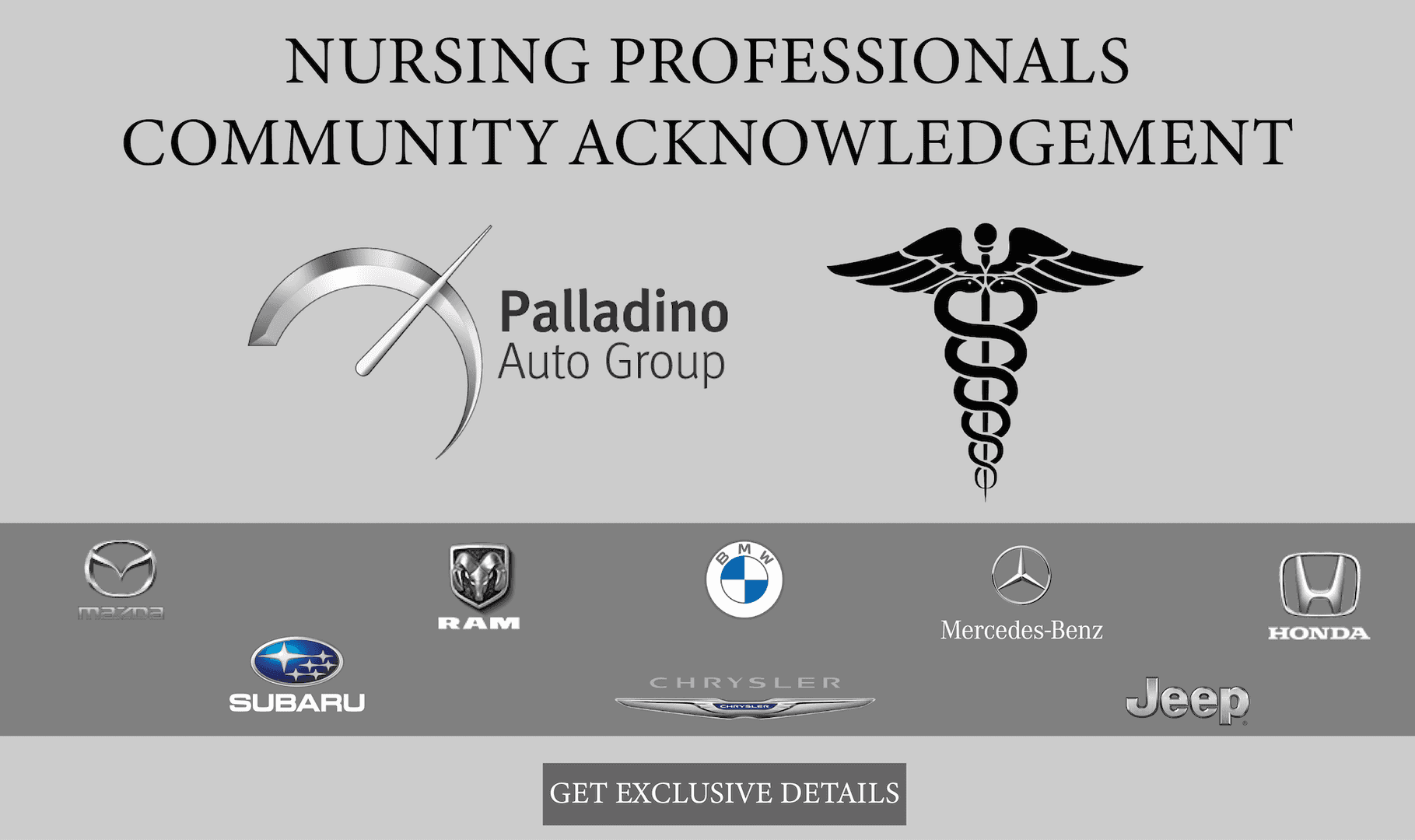 We are pleased to announce an acknowledgement exclusively for Nursing Professionals!
For generations, centuries and decades, we have relied on the care of Nurses.
The Nursing Profession provides kind caring faces, advocates for our wellbeing, steady hands, and reliable resources for health care in every corner of the community.
The Palladino Auto Group would like to acknowledge this with a token of gratitude, slight in comparison to what is received in care and compassion as century old communities.
Time after time we rely on Nursing Professionals to take care of us.
As a gesture of acknowledgement, we offer to take care of them the only way we know how.
Thank you for helping us at our most vulnerable moments – The Palladino Auto Group!
For details please contact:
Marissa Holla
Palladino Auto Group – Customer Sales Concierge
705-929-2243
1-877-823-4703